Karir
---
Send your CV to cs@ukm2online.com with subject ukm2online_recruitment

Apply
Social Media Marketing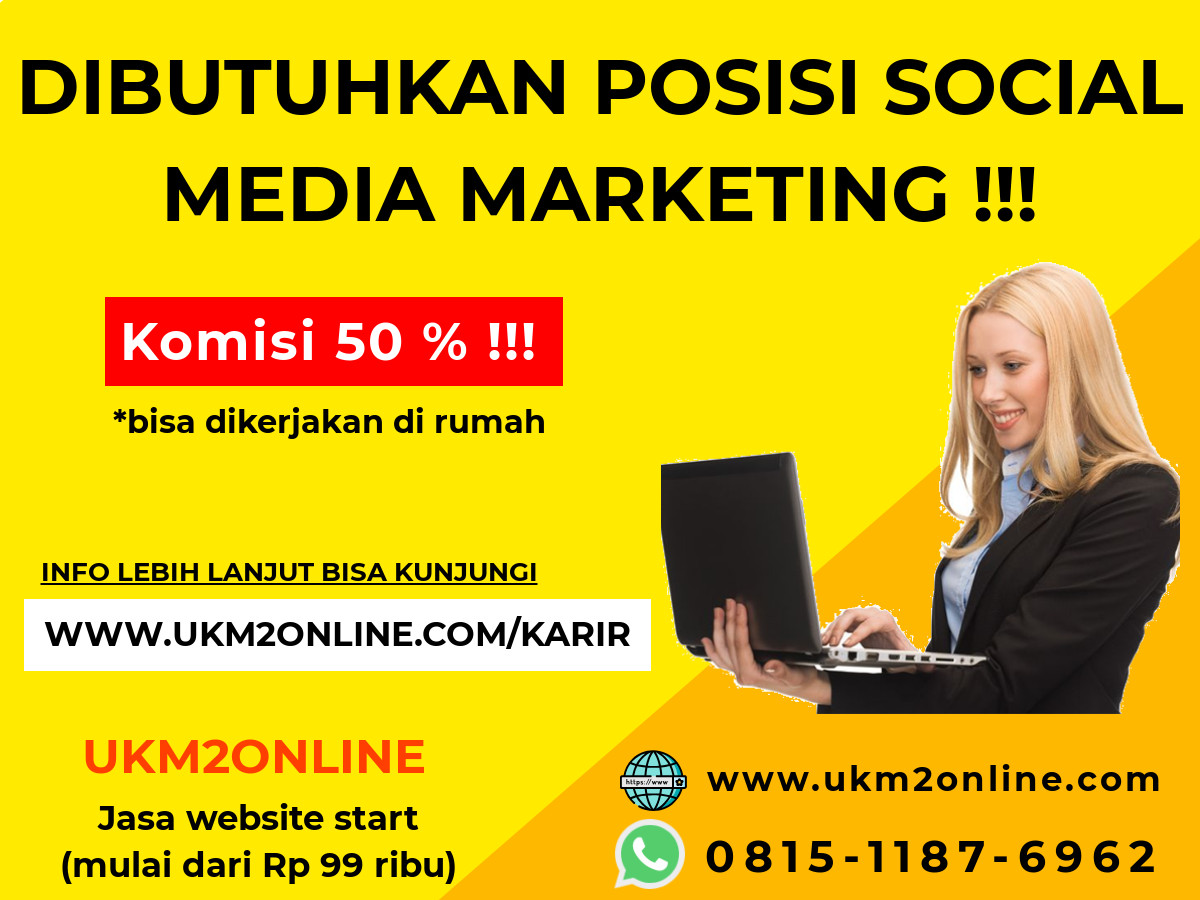 Job Description:
Post our service on social media
Qualifications:
Web Developer
Job Description:
Confirms project requirements by reviewing program objective, input data, and output requirements.
Encodes project requirements by converting work flow information into computer language.
Programs the computer by entering coded information.
Confirms program operation by conducting tests; modifying program sequence and/or codes.
Prepares reference for users by writing operating instructions.
Maintains historical records by documenting program development and revisions.
Maintains confidence data/document and protects operations by keeping information confidential
Contributes to team effort by accomplishing related results as needed.
Qualifications:
Bachelor degree
Minimum 2-3 years experience as a web programmer
Indepth understanding of PHP, XML and MySQL, jQuery, CodeIgniter, Linux, Excellent in OOP (excellent in coding)
CEO Assistant
Job Description:
Recruit Caregivers from various platforms
Perform background and reference checks
Regularly communicate with hiring managers of all levels.